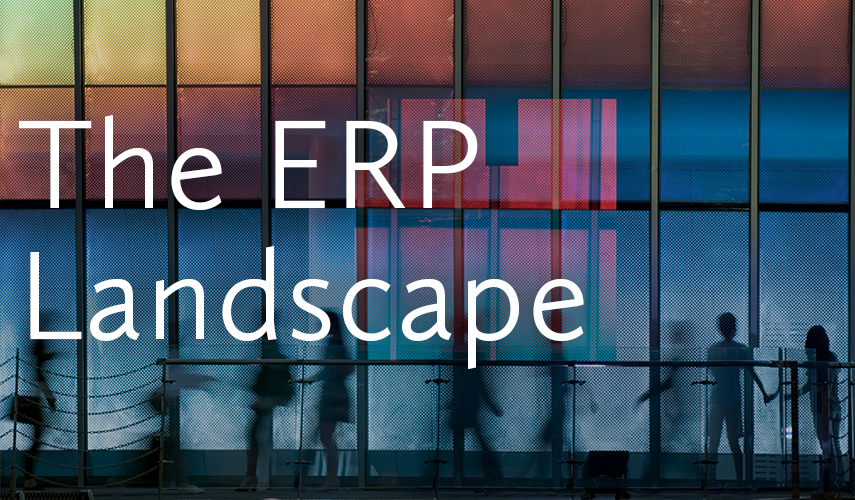 Enterprise Solutions
The ERP Landscape:
Lessons Learned on Planning and Implementation
In a perfect world, implementing a new ERP system would transform your institution and align people, processes, and data with the strategic plan. It would improve collaboration, support data-informed decision-making, and provide an intuitive interface that enables students and staff to be productive and engaged. In reality, an ERP implementation is a complex undertaking full of challenges that make it difficult for institutions to reach "go live," let alone achieve a meaningful transformation.
EDUCAUSE conducted a study of the current state of ERP implementations to examine the practical challenges and opportunities of implementing an ERP and consider the broader implications of these systems as they relate to the institution's overall transformation and success in achieving its mission. Survey data was collected from 368 individuals across various institution types and sizes, who were evenly distributed in their ERP implementation status. In addition, interviews were conducted with 21 respondents from 19 institutions to gather deeper insights into the results of the survey.

Definition of ERP:
Any or all combinations of financial, human resources (HR)/human capital management (HCM), and student information systems (SIS)
"When it comes ERP implementations, the win is not reaching 'go live'. The win is transformation."
The survey and interviews informed EDUCAUSE's report, "More Than 'Going Live': Transforming the Institution Through ERP Implementation," and revealed that more than half of the survey respondents who had completed an ERP implementation in the past decade encountered these challenges:
Institutional culture and readiness for change
Leadership/staff resistance to change
Misalignment between expectations and the reality of the new solution's capabilities
Leveraging insights from this report and EDUCAUSE's webinar, "The ERP Landscape: Lessons Learned on Planning and Implementation," we will provide you with additional data and resources that can help you achieve organizational transformation based on where you are today.
---
Tell us about your ERP journey
Which status best describes your institution?