The Approach and Proof Positive
Assess, Streamline, Plan, Manage, and Implement Smooth Sailing
Is your campus a pressure cooker of enrollment challenges and broken processes? Or a haven of thoughtful calm in a disordered world? CampusWorks guides institutions of higher education back to process and progress, back to order and open communication … In short, we work to get campuses back to happy, so students, faculty, and staff can thrive.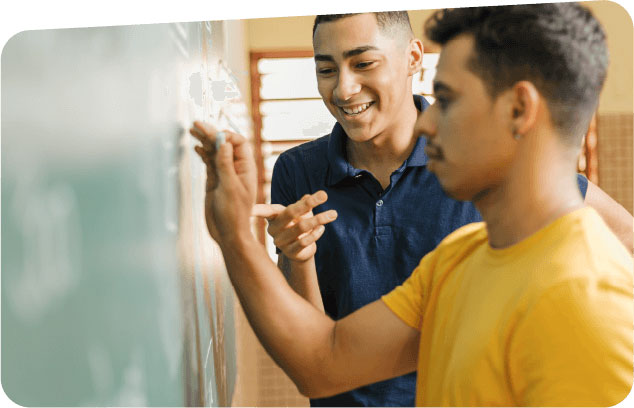 Your Mission, Our Methods
Integrated Planning
It sounds like what it is. Planning in silos isn't going to bring your campus together. Today's way of doing business is fractured and scattered. CampusWorks uses technology for good to unify real people around a solid vision for the future, and then we make a plan to realize that vision.
Institutional Strategic Planning
Plans don't succeed without people. At CampusWorks, we not only help you chart a course, but we back it with people who can successfully navigate it. Our experts are ready to seamlessly become your experts — fueling your faculty, staff, board, and community — and contributing to your success. We believe the right relationships breed the best solutions, so we'll bring the best players from our team to join yours. We step in to help make your campus work, freeing you up to do what you do best — prepare young minds to face the future with confidence.
IT Strategic Planning
There's goal setting and then there's process. Every institution needs a strong IT strategic plan, but it also needs the tools to implement it. Good governance empowers department and academic leaders to ensure the best in integration, user experiences, cybersecurity, and maintenance. Perhaps most importantly, CampusWorks creates a sustainable model that anticipates where technology is headed. We stay more than one step ahead, so you can, too.
Strategic Enrollment Planning
As everyone has learned, there are many roads to travel from higher ed enrollment to completion. And the view along the way is as varied as our students. Although there's no one-size-fits-all strategy, we consistently deliver student support and a sense of belonging at every twist and turn. The digital landscape demands a trusted team to provide a holistic view of enrollment management or recovery, including strategies and tactics that work to drive successful execution and outcomes.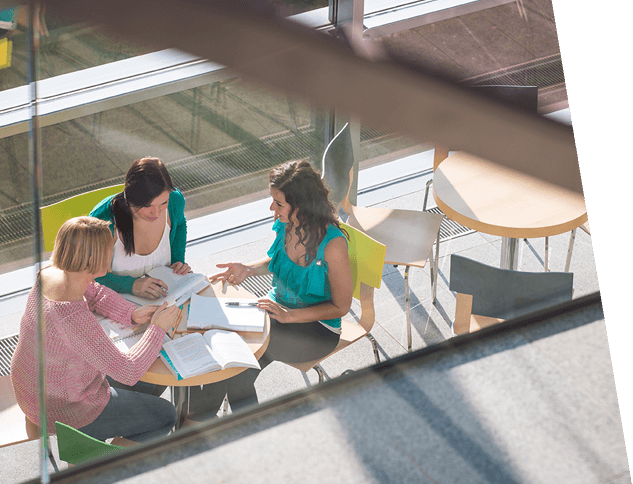 Organizational and Technology Assessments
Just as you teach your students to be independent and objective, CampusWorks provides independent and objective evaluations so we can identify new ways to work. Updated practices and processes help you stay strong, compete, and grow.
Organizational Assessment
Gain insights that lead to efficacy. Upskill, reskill, and align team roles to reach your goals.
Technology Assessment
Whether it's modernizing your IT infrastructure or team, it's important to get the most from investments today — and future-proof for tomorrow. From the cloud to the boots-on-the-ground, CampusWorks never delivers cookie-cutter solutions. We build what works for you.
Enterprise System Assessment
We objectively review your technology stack to see how it stacks up. Do you have everything you need and are you using it? Do more with the tech you license, identify gaps, and let us help you explore new systems and strategies that maximize efficiency and save money. Whether it's a small change or a larger upgrade, we can help you take what you have and make it better.
Project Management and Technical Support
Expertise, experience, and extra hands create the conditions for efficiently handling transitions and implementation. From oversight for a large-scale ERP project to a new IT initiative or establishing a PM office, CampusWorks has you covered. We provide expert project and program managers, skilled database administrators, programmers, and other pros to support your projects and ensure quality and accountability.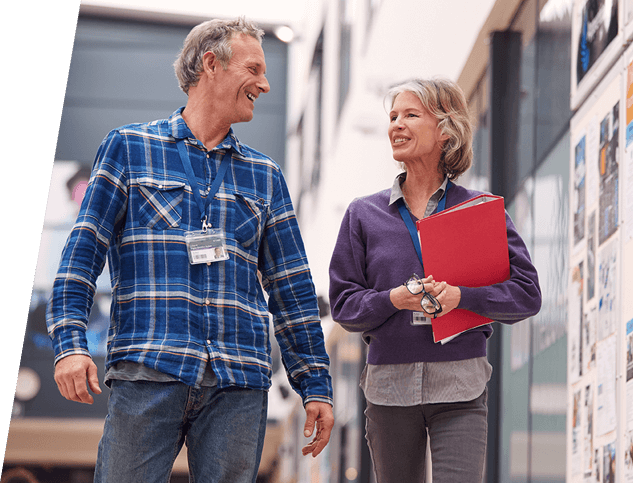 IT Project Management
Good project managers keep the train on the tracks, avoiding breakdowns, shutdowns, and service delays. Our IT project managers know how to prioritize initiatives, manage resources, deliver milestones, and communicate with stakeholders for a smooth transition — while simultaneously managing the expectations and resulting in a happier campus.
ERP/CRM Project Management
ERP and CRM are vital data repositories, and ensuring these systems are configured to support your vision is why we're here. We can help optimize your database processes, while helping your campus prepare for what's on the horizon — allowing you to worry less and connect more.
Project Management Office
Establishing a hub for project management via a PM office can help implement best practices, anticipate growing pains, facilitate expansion and, ultimately, make life easier. Let us show you how.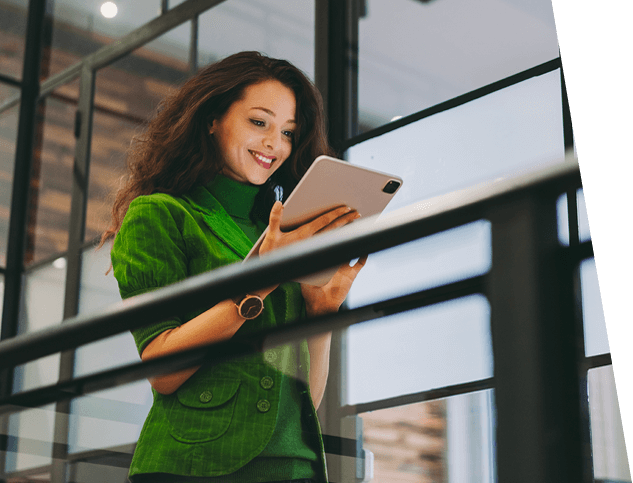 Process Reimagining and Redesign
Student experiences are at the heart of every campus, and a happy campus requires input from students, faculty, staff, and administrators. A lot of people talk about "giving voice" to different stakeholders, but CampusWorks makes sure those voices are captured, heard, understood, and reflected in vision and strategy. That's how we get to root issues and develop holistic plans for reaching full potential.
Conduct Holistic Reviews
Benefit from our proven processes to identify the strengths and challenges that drive actionable plans and processes that work for your campus.
Identify Opportunities
What's your future capacity, aka your potential? When opportunity knocks, we're there, helping you identify themes and patterns that need attention to achieve fully sustainable success.
Optimize Processes
Redesigning processes for optimum efficiency can result in saving cost, time, and most importantly, everyday hassle. Replacing hassle with happy is about more than just running smoothly, it's about running right.
Leadership and Staffing
Higher education is not business as usual, but it is business. We combine our deep knowledge of best practices with our experience in higher education, where we have served in many and varied leadership roles — helping you fill gaps, improve performance, and increase staff capacity.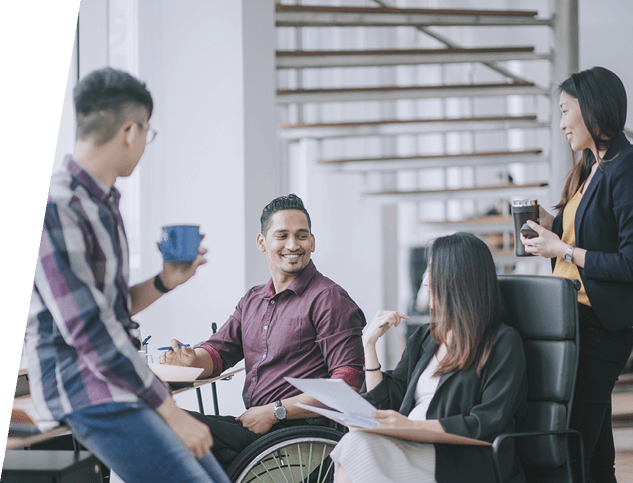 Staff Up with CampusWorks!
Leadership Positions
Technical Positions
Functional Roles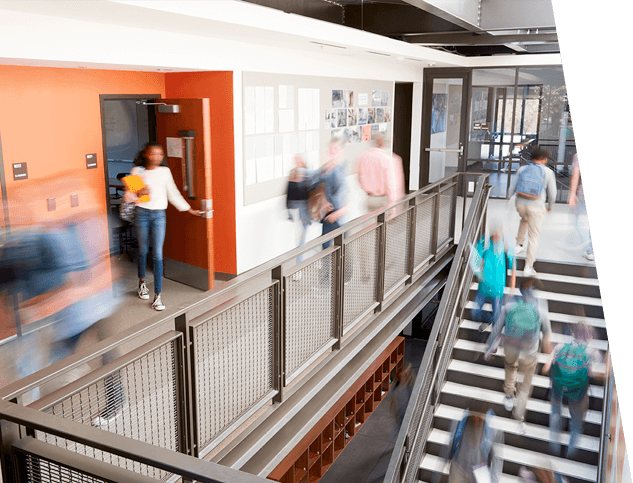 Shared Services
Some of the most important services you deliver across campus, like cybersecurity, can actually be done more cost-effectively when institutions come together and share a vision and plan for that function. Sharing human resources can extend financial resources and improve services. CampusWorks has assembled new models that not only benefit institutions but also make a difference in the student experience.
Identify Where Collaborating Makes Sense
The ultimate shared goal for institutions is student success and, at CampusWorks, that's always top of mind. When we collaborate, the first thing we do is look at transaction-based activities that allow partner institutions to focus on their core competencies — without sacrificing student services — while lifting administrative burdens, like cost, time and "administrative bloat." Sharing is caring — about your students.
Solidify a Governance Model
Shared governance is a core value and a foundational concept worth preserving, but how to improve it? Our detailed and objective planning and analysis helps identify clear requirements for a workable model of oversight responsibility across institutions. We evaluate each institution's business processes and shared procedures with the goal of shared success. Because the only thing that's better than one happy campus is two.
Life Works at CampusWorks
Higher ed today demands creative new approaches. Let us tailor solutions for you!