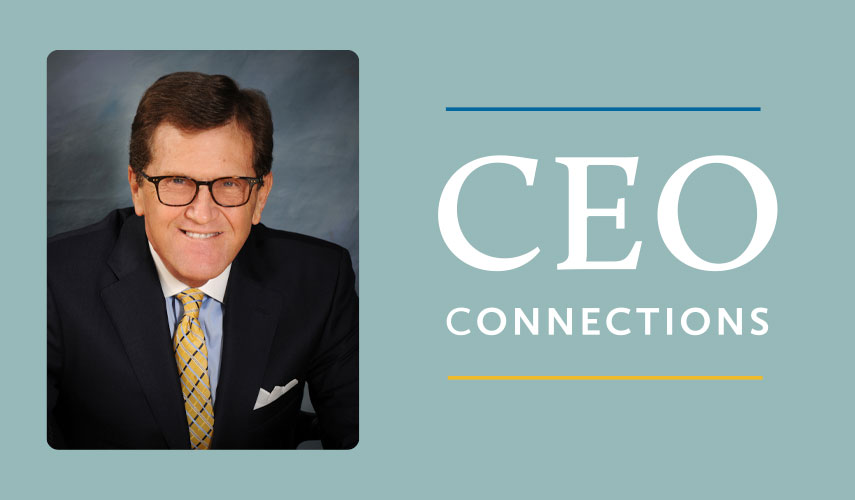 CEO Connections
Future-Proofing Your Leadership Team
By Frederick V. Moore, J.D./M.B.A.
President Emeritus, Buena Vista University and AGB Search Executive Consultant
Conversation Lead, CEO Connections by CampusWorks
Higher education leadership has been navigating tumultuous times long before the advent of COVID-19. Has COVID-19 made things easier? Absolutely not, but it is evident that lasting changes are being made in the way our society functions due to the pandemic. Creative thinking and innovation are required to overcome the common challenges higher education decision-makers face. While the pressures may differ from community to state sector, these challenges include:
Greater demands for accountability from public and private funding sources
Increased regulatory constraints imposed by policymakers and accreditors
Changes to the business model underpinning higher education
Ever-tightening state and local public education budgets
Concerns about student success, completion, and equity gaps
Highly competitive markets
Polling results that question the value of higher education
Greater interest in alternative programs as opposed to degrees
Increasing student debt
Enrollment and funding decreases, as reflected by COVID-19 adjustments
Boards and other external stakeholders are keenly interested in the innovative thinking that will usher in a transformative era in higher education that is responsive to these pressures. This mindset starts with you.
Why is innovation important in leadership? Innovative leadership requires both thinking and influencing others to create "new and better" ideas to move towards positive results. Whether or not there is a lasting change in the post-COVID era, the pre-COVID pressures will likely remain. Indeed, had COVID never occurred, higher education would still be facing significant challenges.
Higher education press headlines highlight specific institutions that seem to be successfully bucking the challenges outlined above. Yet, examples where colleges have successfully "cracked the code" or catapulted the institution into a reimagined evolutionary or even revolutionary future-state are scarce. What might this suggest? Perhaps that the path to posterity requires an approach far less one-size-fits-all and more responsive to local nuances.
In summary, the confluence of factors outlined will place an even greater premium on innovative and perhaps customized perspectives that challenge the former status quo. Community and state colleges need to populate their senior leadership teams with creative professionals who simultaneously manage today's business demands while seeing through tomorrow's ambiguity to lead and transform successfully.
Innovation increases your institutional ability to embrace change and discover the new opportunities created by it. Join me as we discuss future-proofing your leadership and preparing your institution to answer these questions:
How will hiring authorities assess the ability to innovate?
What best practices will need to be employed to stimulate innovative thinking among existing talent?
What structured opportunities might work most effectively in providing venues to discover innovative thoughts among the senior team, the board, and other stakeholders?