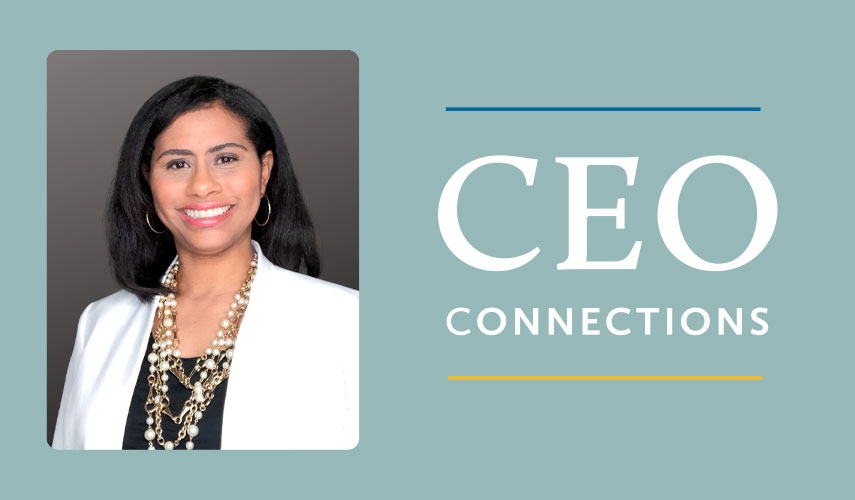 CEO Connections
Diversity, Equity, & Inclusion
By Erika McMullen, M.A. Ed. & H.D., SHRM-SCP
Founder of Moxie Consulting Group
Conversation Lead, CEO Connections by CampusWorks
We must acknowledge that Diversity, Equity, and Inclusion work is naturally disruptive.
By its very definition, transformation requires a process of change where something different is created and expressed. New thinking, new skills, and new behaviors are necessary. People need to see and feel something different. But according to Dr. John Kotter, author and change expert, this see-feel-change approach is often left out of the equation of change. Transactional change, or the analyze-think-change approach, is the starting point for most organizations Dr. Kotter explains. The problem with transactional change is that leaders can quickly get stuck there. Transactional change is a necessary component of transformational change, but it cannot be the ending point.
It is transformation that leads to new understanding and human connection. Transformational change recognizes Diversity, Equity, and Inclusion as a leadership competency. Diversity, Equity, and Inclusion are seen as a competitive advantage and felt as part of the organizational culture. The behavior of all faculty and staff reflects inclusion for historically underrepresented and marginalized individuals – whether they are colleagues or students. How can we transform to foster inclusion and equity?  What does that look like and feel like?
Higher education, and community colleges, in particular, operate at the intersection of many differences. However, when students lack awareness, understanding, and exposure, they easily lead with assumptions and prejudices. We've seen colleges grapple with the racist, hateful speech of accepted and enrolled students. How do we create a guiding philosophy on diversity, equity, and inclusion that informs decision-making?
Take into consideration 27-year-old Alexi McCammond, Teen Vogue editor, who resigned shortly after being named to the position. Teen Vogue staff members complained to company leadership about tweets made by Ms. McCammond. In a March 10, 2021 letter posted on Twitter, Ms. McCammond wrote,
"I've apologized for my past racist and homophobic tweets and will  reiterate that there's no excuse for perpetuating those awful stereotypes in any way." 
Ms. McCammond was a 17-year-old college freshman when she posted derogatory comments. Supporters argued that Ms. McCammond's actions should not be used against her, especially since college is a period of transformation. How can colleges better assist students as they navigate learning and unlearning with consequences and justice? 
The May 2020 murder of George Floyd marked a new awakening across the world. The combination of a global pandemic, health disparities, economic loss, and generalized uncertainty seemed to shine a light on wounds that remain open and have not healed. The intersectional dimensions of race, ethnicity, age, gender, socioeconomic status, and sexual orientation, to name just a few, have sparked debates on systemic racism, biases, microaggressions, privilege, and power. While some debate the existence of these experiences, the lived experiences of some students can be described as cumulative trauma. In addition, there is no doubt the pandemic exacerbated equity issues along with racial/ethnic identities. According to National Student Clearinghouse, enrollment at community colleges is down. Fall 2020 enrollment is down 10.6% from fall 2019 for full-time students and 9.9% for part-time students. The biggest declines are among African American/Black males (19.2%) and Native American males (20.1%). What are the potential benefits of applying a trauma-informed approach to teaching?
I look forward to exploring further with you, CEOs within higher education's most diverse and inclusive segment.