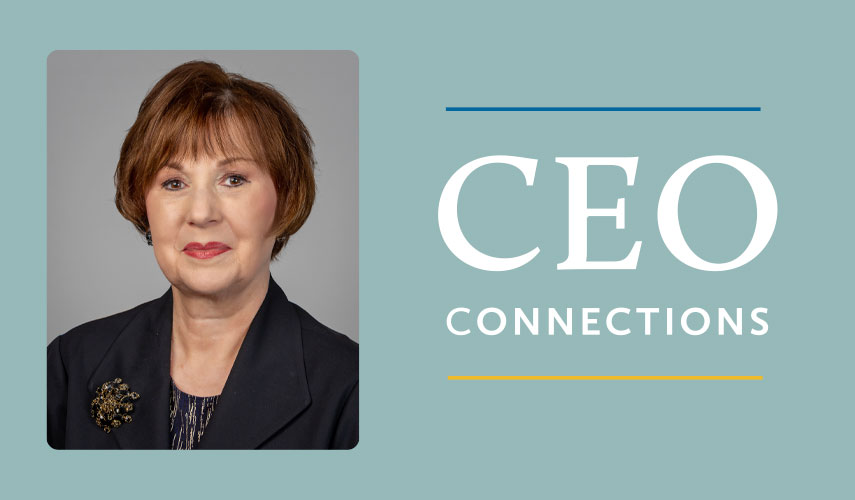 CEO Connections
Champion in Chief: How to Act with Purpose, Passion, and Courage to Help Students Now
By Dr. Mary L. Fifield
COVID life has become boringly predictable… or has it? Systemic racism is a fact of life. Isn't it?
An immunity, of sorts, to the mounting body count and endless tragedies that have ravaged our communities this past year is becoming all too common. Dual pandemics have upended life as we know it and set us on an unchecked collision course of the haves and have-nots for all of the world to see.
What must be reckoned with now is how these two phenomena together, in a vicious reciprocal cycle, have exacerbated hardships and suffering across already susceptible populations. Have these crises made it all but impossible for many students to enroll, stay, or experience success in our nation's community colleges?
America's community colleges are widely considered to be a democratizing force in our nation.
As presidents, this deeply rooted value is entrusted to us. We must be fully present and prepared to take bold action to rebalance the educational scales. If there is veracity in the words of Mahatma Gandhi that "the true measure of any society can be found in how it treats its most vulnerable members," our calling is clear. This is our once-in-a-lifetime chance to change the lives of future generations of community college students.
First, we must acknowledge that the challenges of low-income and minoritized students will outlast the immediate crises. Interventions that have provided some relief in the past will look like stop-gap measures now.
Questions such as how to stop forcing students to choose between school and work or between school and family/caregiving responsibilities need real answers, not one-size-fits-all policies and procedures.
Cost-effective ways to address the inevitable increase of mental health issues require new lines of thinking and alliances.
How to create campus environments that are truly anti-racist will demand less words and more action.
Matching holistic services to what students need right now will require better use of data.
Recent surveys show that most students want to be back on campus but that their expectations have changed. How will we assess what virtual practices to retain, and how will we accommodate the varied needs of a more savvy but battle-weary student population?
Join me and let's explore solutions together.