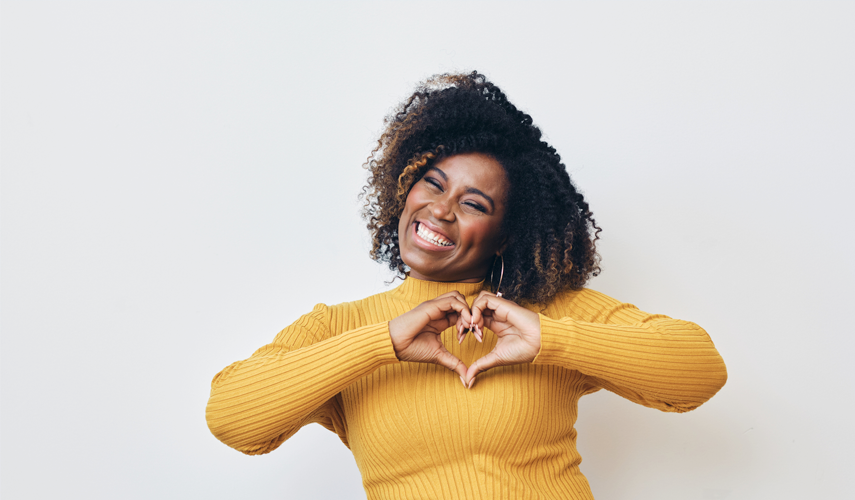 Lessons Learned
Creating a People-First Culture
Did you know that when people feel proud of their organization they are almost half as likely to leave as their peers? They're also more than twice as likely to give extra to get the job done and nearly twice as likely to recommend their workplace to friends and family.
These are a few of the many valuable lessons CampusWorks has learned during our journey to become a Great Place to Work-certified™ company for the second year in a row. This work helped us realize that many of the workplace variables we are focusing on to ensure high employee satisfaction are the same variables higher education leaders are working to address as well.
At a time when the Great Resignation has reached new depths and many employees are actively searching for new job opportunities, our Great Place to Work® certification, which is recognized as the global benchmark for identifying outstanding employee experiences, is not only a powerful validation of our efforts to create a people-first culture, but also a competitive advantage.
Our Trust Index Survey, which Great Place to Work administered to collect and analyze our employees' feedback during the certification process, revealed that 95% of CampusWorks' employees are proud to tell people they work here.
Many leaders have asked us how we've managed to achieve this extraordinarily high level of employee satisfaction and how they can do the same. Today, we're sharing some of the lessons we've learned from our certification journey to help you foster a people-first culture within your organization.
Treat employees as you want to be treated.
While it might seem rudimentary to revisit the Golden Rule, many employees are leaving their jobs because they don't experience equity and fairness in the workplace.
At CampusWorks, we know our team members and prospective employees value diversity of thought, background, skills, cultures, and experiences. We developed diversity, equity, and inclusion (DEI) values that articulate our culture and beliefs. We walk the walk, embracing and promoting the rights of people who historically have been marginalized. We value and respect individuals, their rich differences, and the common humanity we share. And we are conscious of and intentional in our actions as we seek to mitigate the harmful effects of inequality and bias.
We foster equity and fairness by:
Avoiding politicking and backstabbing to get things done
Not playing favorites.
Pairing employees with experienced team members who provide personalized mentoring that supports their professional goals.
Awarding promotions to those who best deserve them.
CampusWorks' Trust Index says:
­99% of our employees believe that people at CampusWorks are treated fairly, regardless of their age or sexual orientation.
­97% agree they are treated fairly, regardless of their race.
95% agree they are treated fairly, regardless of their gender.
Additionally, 89% believe that if they were to be treated unfairly, they'd be given a fair shake if they were to appeal.
Create a sense of belonging.
According to McKinsey's Great Attrition survey, 51% of employees who recently left their job did so because they lacked a sense of belonging.
As a virtual company, creating a sense of belonging is even more important when it comes to retaining talent. Since we don't share physical office space and benefit from frequent in-person interactions, isolation, loneliness, and disconnectedness pose serious threats to our employees' performance and well-being. This is a relatively new challenge for higher education, which traditionally had all employees on campus. As you open some positions to fully remote or part-time remote, adopting some of these concepts might be helpful.
We create a sense of belonging by:
Offering a buddy program designed to make life easier for new team members by helping them to build meaningful connections and to better understand how our organization operates.
Holding a pinning ceremony to officially welcome every new employee to the team. All team members proudly wear our gold CampusWorks lapel pins when we are at conferences and client sites.
Scheduling a variety of fun, non-work activities throughout the year that bring people together, like our annual March Madness Bracket Challenge and our monthly book club (our most recent read was Beyond Happiness: How Authentic Leaders Prioritize Purpose and People for Growth and Impact by Jenn Lim. We share some of our takeaways from that here: Happy Campus in a Hybrid World.
Celebrating employees' birthdays, work anniversaries, and achievements (like earning a degree, receiving praise from peers and clients, or getting published).
CampusWorks' Trust Index says:
­93% of our employees feel that CampusWorks employees care about each other.
91% feel they can be themselves around here.
90% feel that CampusWorks' management shows a sincere interest in them as a person, not just an employee.­
Prioritize Purpose.
At CampusWorks, our mission is to collaborate with colleges and universities to develop and implement insightful strategies that improve institutional effectiveness and enhance the student experience. Our vision is to transform higher education, so students, faculty, and staff thrive. These values are at the center of our work and are supported by our Guiding Principles.
We prioritize purpose by:
Mailing every new employee a mission/vision card.
Recognizing and rewarding our employees for living our Guiding Principles.
Donating to our clients' foundations, scholarship funds, and student hunger initiatives to put education and basic needs within students' reach.
CampusWorks' Trust Index says:
92% of CampusWorks employees feel good about the ways we contribute to the community.
90% feel they make a difference at CampusWorks.
90% feel their work has special meaning and that their role at CampusWorks is not "just a job."
Your Culture Can Become Your Competitive Advantage
As the talent pool shrinks and competition for fewer workers increases, building a people-first culture can give your current and prospective employees the meaning, purpose, pride, and fairness they are seeking when deciding where to work.
Hear why CampusWorks' employees feel this is a great place to work:
Need help filling a talent gap?
The Great Resignation isn't so great for organizations trying to hire and retain the best and brightest. We propose The Great Interim Staffing. With CampusWorks on your side, every hiring challenge is a transformation opportunity. Top leaders? Expert staff? HR for your HR? We have you covered. Our interim staffing solutions bring you seasoned professionals with a wealth of experience at multiple institutions — and that means getting perspectives that prove profitable in every way.