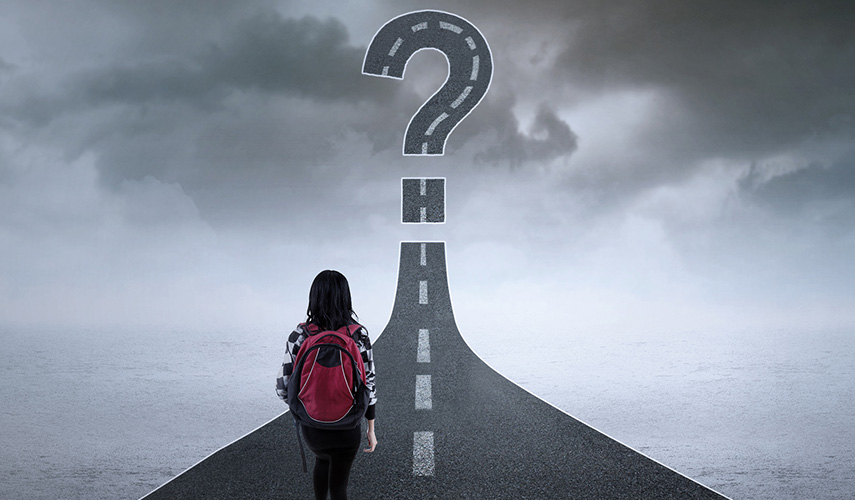 Thought Leadership
From Pure Potential to Pure Chaos: Navigating My Daughter's College Send-off
By Laurel Stiller, Marketing Director, CampusWorks
Inspired by an internship in Labor and Delivery at our local hospital system, my youngest daughter decided to pursue a degree in nursing. Through hard work and perseverance, she earned high marks in high school and gained direct admission into a top nursing program at her first-choice university.
As a mother, I couldn't have been prouder. We chose this four-year public institution because it excels in science, technology, engineering, and math (STEM) programs, and co-ops are woven into five-year degrees and supported by strategic partnerships with regional and national companies. As a marketing professional who has dedicated my career to higher education, I was personally impressed by the university's record-setting incoming class. Clearly, this was the place to be. I was delighted to think about the incredible experience that awaited her.

But as fall drew near, my excitement gave way to panic when, four weeks before move-in, she had not received her housing assignment.
Having been to college myself, I know what a great first-year experience looks like. I understand how the tone for your entire four-year journey can be made or broken by your freshman year housing assignment. After all, it's how you begin making friends and establishing your social life.
My mind raced with possibilities. Had my daughter missed an email or a deadline? Did we make a mistake on the housing application? Had I forgotten to send the deposit?
She showed me her email and the self-service portal. We looked at the Star Res system. We checked for information in ways that parents who don't work in higher education might not know about, but we came up empty.
We soon discovered we were not the only ones in this situation. As it turned out, the record-setting enrollment that had initially impressed me had also created a housing shortage that affected nearly 1,000 incoming freshmen, including my daughter.
Without any information from the university to guide us, parents started relying on Facebook groups to share anything they'd heard. Soon, journalists began watching and stories about the chaos were published. The institution was quickly losing control of the narrative and tarnishing its excellent reputation in the process.
No Communication is NOT a Communication Strategy
Phone calls flooded into the Residence Life Office. The frustrated parents and students who were lucky enough to get through were asked to wait patiently as the university looked for solutions. In my professional life, I've worked with Residence Life offices, so I could imagine the tenor of those daily staff meetings.
Behind the scenes, the university was negotiating with local hotels and third-party apartments near campus to create more housing options. They were incentivizing older students to move off-campus and working with shuttles to bridge transportation gaps. They were pulling out all the stops to find solutions, but they weren't communicating any of it. To make matters worse, the Residence Life Office stopped taking phone calls, so inquiring students and parents were met with a hopeless beeping sound.
As a marketer, I was deeply disturbed. The first rule of crisis management is to develop a solid communications plan. You must determine who needs to know what information and by when. You must clearly articulate the actions people need to take (or not take). Both internal and external communications need to be carefully mapped, consistently messaged, and executed in a timely fashion.
I couldn't fathom why the university didn't just tell us they had a problem and were working to address it. Perhaps they had not anticipated what could go wrong or the scale of the problem. Maybe they were afraid that bad news would lead to more phone calls. Whatever the reason, what we experienced was a business process breakdown at its finest. And for the first time in my career, I was on the receiving end experiencing the dysfunction as a customer.
Navigating this situation alongside my daughter gave me a newfound appreciation for the impact an institution's actions (or inaction) can have on its stakeholders. This experience inspired me to share my story and offer tips for leaders to consider when managing a crisis.
1. Prepare your frontline workers.
More than once, the people answering my calls broke down in tears because they had just finished their tenth or twentieth call that day with irate parents who demanded answers. Some thanked me for being calm and understanding. I've been a frontline worker in higher education, so that was easy for me. I could picture the systems they were logging into. I could feel the anxiety and dread in their stomach. I knew they were doing everything in their power. The situation was not their fault, yet they were left to deal with the fallout.
Leaders can support frontline workers by arming them with clear, consistent information so they can provide helpful answers that ease stakeholders' frustration. Acknowledge the stressful position these staff members are in and give them the opportunity to take frequent breaks from the negativity to protect their mental health. Most importantly, practice gratitude. They are managing a negative situation they didn't create. Their attitude will set the tone for how students and parents experience your institution. You can help control whether that experience is positive or negative through the support you offer to frontline staff.
2. Practice empathy.
When I called the interim dean of nursing to ask if he was aware of the housing situation, I was impressed by his response. Not only did he answer his phone, but he also empathized with me as a parent. He made internal calls on my behalf, and he connected me with the director of advising for the nursing program. He also reached out to other first-year students impacted by the housing shortage to acknowledge the situation and welcome these students to stop in to discuss how they could support their success. That's a student experience that this university can be proud of. Those individuals clearly cared and, in doing so, reaffirmed my confidence in the university's nursing program.
3. Plan to turn chaos into potential.
Because I love higher education so much, I wish I could helicopter into the university's post-chaos debrief meetings to help them understand how to effectively manage similar crises in the future. I'd encourage them to evaluate where their processes broke down and identify the root cause and lessons learned. I'd ask them to read the messages exchanged by parents on the Facebook group to understand how this important stakeholder group was impacted by their actions. This data will be full of valuable insights about stakeholders' needs and expectations that can help shape an effective crisis management plan for next time.
4. Follow the data.
It's important for leaders to consider how a crisis impacts the institution's ability to collect and analyze data. At my daughter's university, the data will require extra segmentation when measuring retention for this first-year class. They will need to consider factors like:
How many first-year students are living in emergency housing? 

 

How does their retention compare to students in on-campus housing? 

 

What was their use of the dining hall on weekends? 

 

Are the shuttle schedules serving these students? 

 

Did they join an activity or two? 

 

Do you need more therapy dogs on campus? Do you need them off-campus?

 

How should the resident assistant role change to serve these students? 

 

Will students have transportation options for getting home during mid-terms, when study groups are at the library past the 10 pm shuttle schedule? 

 

What needs do these impacted students have that we might not be meeting when we resumed our "regular programming"? 

 
If your institution is managing a crisis, don't forget to consider how the situation might impact your ability to collect and analyze data to support informed decision-making and effectively serve students. 
5. Reimagine the future.
Managing housing demands is an annual challenge for colleges and universities. There is usually a "crunch time" when Enrollment Management and Student Affairs look at how many housing deposits were paid versus the number of students who actually show up. Some pandemic-related variables are making it even more challenging to balance housing supply and demand. For example, more students are opting to live in on-campus housing as the cost of off-campus options rise. And being locked down at home during their last year or two of high school has motivated an increasing number of students to move out on their own.
Given all the factors that must be considered and managed, a similar housing shortage could easily happen again. To ensure the situation is managed better next time, the university should reimagine and redesign its processes with the student experience in mind. While it's too late to change the current situation, I hope the university seizes the opportunity to learn and grow from it.
Finding a Happy Campus
One week before move-in, my daughter still did not have a housing assignment. We were forced to weigh our options and figure out what she would do if she didn't get assigned to on-campus housing. Would she want to defer a year? Would she consider one of the other institutions that accepted her? She had a big decision to make.
In the end, she was offered off-campus housing with three upper-class students. It was not the ideal first-year student experience I had envisioned for her, but she chose to accept the situation so she could pursue the nursing program that would help her achieve the career she is passionate about.
As I write this, she is a couple of weeks into her freshman year and is trying to overcome her geographic disadvantages by participating in campus activities and getting to know the interim dean of nursing and director of advising who were so helpful in the weeks leading up to move-in. As it turns out, the hard work and perseverance that got my daughter into her dream program at her first-choice university are the same qualities that are helping her navigate the uncertainties of university life and paving the way for her to discover her happy campus.

Photo of Laurel Stiller dropping her daughter, Abbey, off at college.
Need help reimagining and redesigning ineffective processes?
When you are close to a project, sometimes it's hard to take a step back and get a fresh perspective. At CampusWorks, the status quo is a status no. We rethink, reimagine, redesign, and reignite passion and purpose so you and your campus ecosystem stay healthy and running at peak potential every day. Our team offers decades of higher education experience across multiple institutions. Our experience, outside energy, and inspired insight bring a fresh perspective to your campus and the processes that keep you going.
About the Author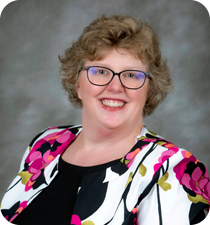 Laurel Stiller
Marketing Director
CampusWorks
Laurel Stiller is a marketing leader who has dedicated her career to higher education. Her strategic vision and creativity have helped moved the needle on student success at several ed tech firms. Laurel's mantra to "make promises I can keep and earn customer and prospect respect" has helped establish her as a trusted voice in the industry. Laurel holds a B.S. in Business Administration and a MiniMBA in Marketing certification from Miami University of Ohio.