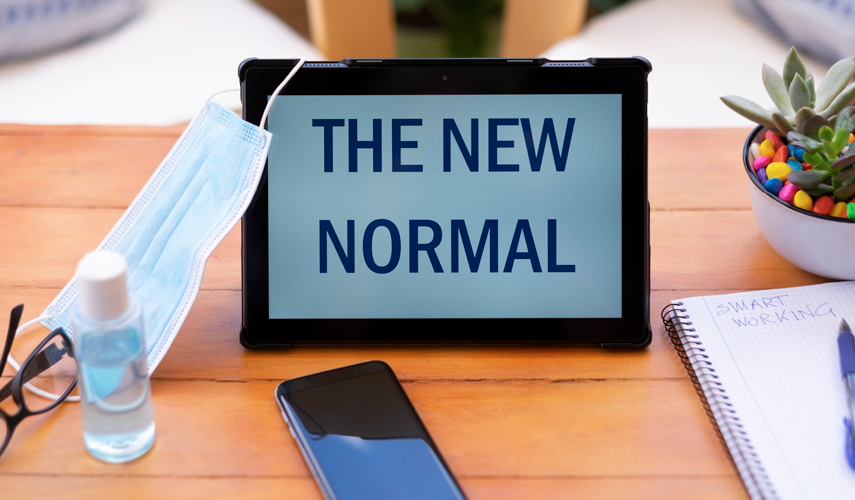 Thought Leadership
Don't Look Back. It Was Already Broken.
Maureen Murphy, Ph.D.,
President, College of Southern Maryland
Higher education leaders have been talking about disruption for a long time. But looking back on it, I now see that many of us were responding to disruptive forces by "innovating around the edges" rather than inciting the organizational transformation we need to survive.
When the pandemic arrived, it introduced volatility and uncertainty into our worlds, forcing us out of our comfort zones as we scrambled to keep students and employees safe and engaged while continuing to fulfill our mission. It interrupted our routines and required us to think differently, act swiftly, and overhaul systems and traditions that had been in place for years. It forced us, finally, to begin our long overdue transformation.
More than two years have passed since the pandemic started, and we are now at a point where we understand the virus better. We've accepted uncertainty as part of our "new normal," and we've learned how to adapt and respond. Our fears have eased as we've learned to use new systems to continue our work. We've finally reached a point where businesses are re-opening their doors and students are returning to campus.
As life returns to "normal," many people want to go back to the way things were before the pandemic. While I can understand the desire to return to a time that felt safe, comfortable, and familiar, I also know it's not the path to a sustainable future in higher education.
If the pandemic has taught me anything, it's that key aspects of our industry and institutions B.C. (Before Covid) were broken and dysfunctional. Going back to those times is a sure path to failure. And our mission is too important for us to fail.
I recently facilitated a CEO Connections conversation on this topic for higher education leaders. Today, I'm sharing a few highlights from that discussion to explain why we can't go back to the way things were and provide tips for looking forward instead.
The 'enrollment cliff' is coming.
We've known for years that demographic changes are poised to have a significant impact on higher education (and life as we know it). Since the onset of the pandemic, we've seen baby boomers leaving the workforce at an accelerated pace, a sharp decline in the U.S. labor force participation rate (LFPR), which measures people working or actively seeking work, and postsecondary enrollment trends that look like a rollercoaster ride (and have felt like one!). Add to this a national birth rate that has been in a decades-long decline, and you can begin to see why we can't go back to the way things we were. There simply aren't enough people to make yesterday's model work.
According to The Demographic Drought by Emsi, "The US is suffering the beginning phases of a great sansdemic—'without people,' or in our case 'without enough people'—a demographic drought that is projected to worsen throughout the century and will impact every business, college, and region."
Looking forward:
These days, enrollment trends are top of mind for most college and university leaders. While enrollment is important, I believe we are better served to shift our focus from how many students we're bringing through the front door to how many students we're helping pass through the back door to completion.
The National Student Clearinghouse Research Center estimates that 36 million Americans have completed some college courses, but never graduated. This represents a significant opportunity for all of us.
We can leverage this opportunity by remembering that the pandemic proved just how innovative and agile higher education can be. Now is the time to double down on these newfound strengths to provide greater access and better support to help more students reach graduation.
The competitive landscape is growing.
Historically, our main source of competition for students has been other institutions. But recent years have ushered in new competitors who are vying for prospective students' time, attention, and loyalty.
Online learning has enabled many institutions to expand their geographic reach and attract learners from far beyond their local communities. Alternative credential providers are enticing students with badges, micro credentials, and stackable certificates in lieu of a traditional degree. The ongoing talent shortage means higher education is now competing with high-paying unskilled jobs, like those available in the fast-food industry. In some cases, we're even competing with our customers as the organizations that once turned to us to provide skilled workers are now following Google and Amazon, hiring high school graduates, and providing their own specialized training followed by the guarantee of a high-paying job.
Our higher education system was not built to compete with these forces.
Looking forward:
Now is the time to listen to the voice of the student. To find out what they really want. To learn where they go when they don't complete with us (a.k.a. our "bump competitors").
According to the McKinsey article "How Technology is Shaping Learning in Higher Education," the pandemic "pushed the need for a new learning experience online. It recentered institutions to think about how they'll teach moving forward and has brought synchronous and hybrid learning into focus."
Many of my colleagues are introducing micro credentials and stackable certificates. They're compressing course schedules from 15 weeks to five. They're experimenting with new and hybrid learning modalities to meet adult learners where they are.
The pandemic has reminded us that our students have lives and responsibilities outside the classroom. Now is the time for leaders to listen better and learn how we can respond to our students' cares and concerns.
Technology has become a great enabler.
For years, many colleges and universities have navigated untenable funding challenges. Often, that meant they were unable to keep pace with rapidly changing technology. As a result, many institutions were operating on decades-old enterprise systems when the pandemic hit and required us to shift to remote learning overnight. Leading up to the pandemic, many institutions lacked the sophisticated infrastructure to provide the broad, fast connectivity today's students expect, and they had significant information security vulnerabilities waiting to be exploited.
The Higher Education Emergency Relief Fund (HEERF) made millions of dollars available to us during the pandemic, which enabled institutions to make long overdue investments to shore up their technology infrastructure. We saw institutions provide laptops to students to enable them to continue learning remotely. We saw rural institutions make Wi-Fi networks available in their parking lots to address the digital divide. We saw understaffed institutions partner with managed services providers to bridge the IT talent gap.
While these initiatives undoubtedly came with some growing pains, the pandemic enabled technology to shine as the great enabler we've always known it could be.
Looking forward:
When the pandemic forced us to shift to remote learning, some of our best practices and efficient processes fell by the wayside as we focused on responding to the urgent issues at hand. Now, as students and employees return to campus, many institutions are investing time and resources in business process optimization initiatives to realign their people, processes, technology, and data.
At a time when many institutions are understaffed, automated processes are helping to ease administrative burden and reduce the number of staff needed to operate effectively.
Opportunities on the Horizon
When I look back, I see a past focused on systems, processes, and metrics. I see a once-thriving model that is becoming increasingly obsolete.
Albert Einstein once said, "In the middle of a difficulty lies opportunity." While the pandemic might be one of the greatest "difficulties" of our lifetime, it is also rife with opportunities to redefine ourselves. To transform our organizations and regain our competitive advantage by delivering a relevant product that meets learners where they are. And most of all, to focus on our people. Not just our students, but every single person who contributes to our mission.
I'm optimistic about the future. I have confidence in my team's ability to embrace change and students' ability to adapt. I'm excited about the up-and-coming leaders I see at conferences who are ready to take on these bold new challenges and bring the change that our students, and our society, so desperately need us to lead.
About the Author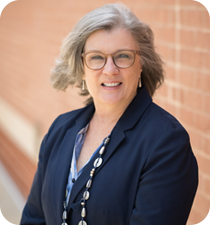 Maureen Murphy, Ph.D.
President, College of Southern Maryland
Dr. Maureen Murphy has served as the fifth president of the College of Southern Maryland (CSM) since 2017. Under her leadership, CSM has twice been recognized as among the top 150 community colleges in the country by the Aspen Institute in its Aspen Prize for Community College Excellence Program.