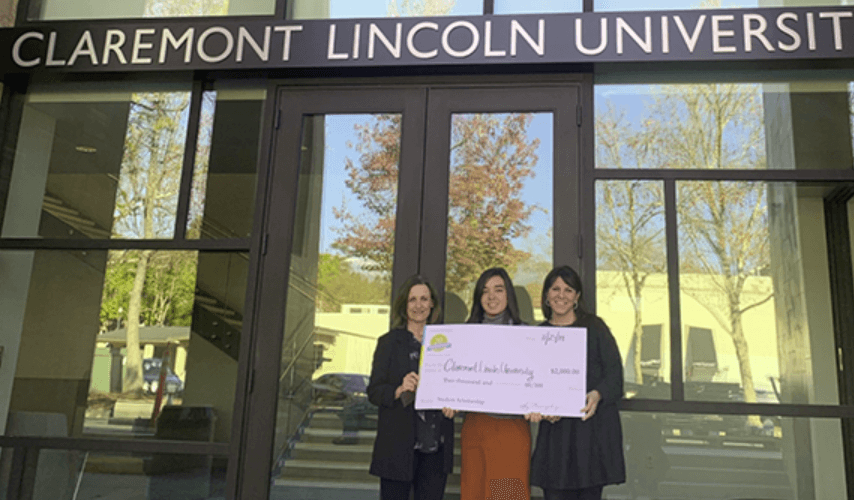 News
Claremont Lincoln University receives $2,000 student scholarship from CampusWorks.
CLAREMONT, Calif., February 5, 2020 – Claremont Lincoln University is the most recent winner of a $2,000 scholarship from strategic higher education consulting firm CampusWorks. In celebration of the company's 20th anniversary, CampusWorks has launched a scholarship giveaway to support student success—the firm has pledged to donate $2,000 scholarships to 20 different colleges and universities across the United States and Canada, providing a total of $40,000 in financial support for students in need. (See the list of scholarship winners.)
Founded in 1999, CampusWorks' vision is to improve society by making higher education accessible to everyone, and offering these scholarships is a big step toward making that vision a reality. "After two decades working directly with institutions, we see firsthand the challenges many students face," said CampusWorks CEO Liz Murphy. "We want to do our part to ensure that financial need does not prevent anyone from pursuing a quality education."
As the cost of higher education continues to rise in many areas, more students are relying upon scholarship support to achieve their educational goals. "We are grateful for this opportunity to partner with CampusWorks—to bridge the gap and create access to Claremont Lincoln University's socially conscious education," said CLU President Tony Digiovanni.
About Claremont Lincoln University:
Claremont Lincoln University is an online, non-profit graduate university with a mission to equip students with 21st Century leadership skills.  Their socially conscious online master's degrees teach the engagement skills, behaviors and mindsets needed to navigate diverse interests and find common ground for peaceful and inclusive solutions.  For more information about Claremont Lincoln University, visit https://www.claremontlincoln.edu/.
About CampusWorks, Inc.
Founded in 1999, CampusWorks is a strategic consulting firm that transforms higher education institutions by providing an independent perspective and creative solutions to improve operations, reduce costs, and position students for success.