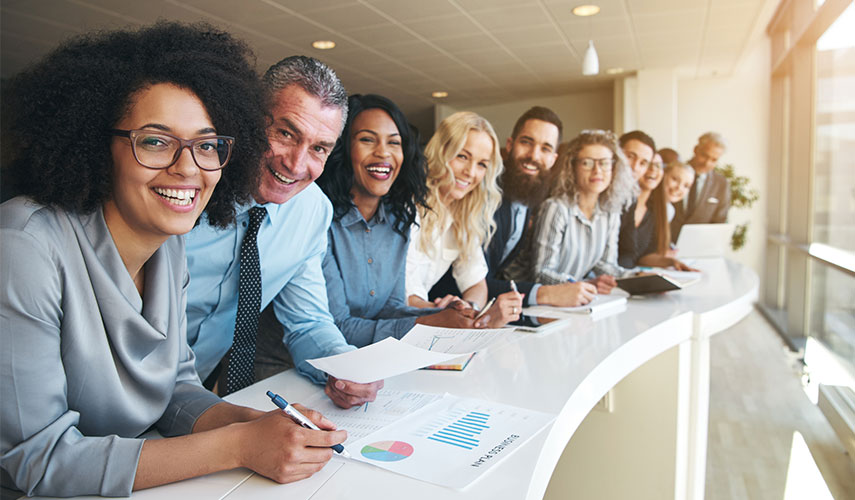 Thought Leadership
The Human Impact of Moving to Managed Services
As colleges and universities compete in the battle for talent, leaders are increasingly turning to information technology (IT) managed services for on-demand access to the skills and expertise needed to not only run IT but also position technology as a competitive advantage.
Moving to a managed services model can offer robust benefits. It boosts current staffing levels, providing extra hands to support projects. It puts hard-to-find expertise, like strategic and objective leadership, database administration and programming, at the institution's fingertips. And it provides a fresh set of eyes that can introduce best practices that enhance IT maturity. But the decision to move to managed services impacts more than technology; it also impacts people—and this effect cannot (and should not) be overlooked.

Caring for Your People Through a Managed Services Transition
For many, higher education is a calling. The industry has long attracted purpose-driven professionals who are invested in student success. So, you can imagine how they might feel when the institution they work for announces they're moving to managed services. One day they are employees of the institution, the next they are employed by a managed services provider they've never heard of. It can feel as if the earth beneath them is shifting.
As with many transitions, the perception of loss can make it difficult for those who are impacted to see what they stand to gain. Leading numerous managed services engagements across North America has taught us valuable lessons about how to care for the humans at the heart of this transition and how their lives and careers can be enhanced in the process.
1. Technical skills decay without professional development.
Forbes contributor Calum Chace once wrote, "Change has never been this fast. And change will never be this slow again." A consequence of rapidly changing technology is the endless pursuit of new and improved skillsets. It's no longer enough for IT professionals to master an enterprise system and rely on that knowledge to carry them through the decades. In today's IT environment, new systems, technologies, and updates are introduced at a staggering pace. As a result, Deloitte estimates the half-life of technical skill is a mere 18 months.
Maintaining technical currency requires a near-constant investment in training and re-skilling, which represents a significant financial investment, especially for budget-strapped institutions. The talent shortage compounds this challenge, requiring remaining staff to shoulder extra work, leaving little, if any, time to pursue training.
Moving to managed services can help IT staff ward off skill decay by providing extra hands to support their workload, freeing up time to pursue professional development. It also exposes them to an extensive network of "birds of a feather" peers across the industry. At CampusWorks, for example, we have a deep bench of talent comprised of more than 300 higher education professionals with specific technical and functional expertise. When an institution partners with us to manage IT services, their staff work alongside our experienced professionals, learning best practices in real time and benefitting from expert mentoring along the way.
2. Teams can't work any harder; they must learn to work smarter.
A record number of people have left their jobs since the beginning of the pandemic, and data from the World Economic Forum shows no sign that will change, estimating that one in five workers plan to quit their jobs in 2022.
The Great Quit, as it's become known, has propelled organizations far past the point of asking remaining employees to work harder and do more with less. For most, it's simply not possible. Organizations are quickly realizing they have little choice but to lean into their technology investments to automate processes, leverage efficiencies, and work smarter with smaller, more focused teams.
Moving to a managed services model can reduce stress and help IT staff operate more effectively by introducing new methods and diverse perspectives backed by deep experience. CampusWorks' technical experts have worked at higher education institutions across North America. They've seen the full gamut of IT organizations—from the chaotic and reactive to those that operate as strategic business partners. They know best practices. They've optimized inefficient processes and implemented governance frameworks. Their outside perspective allows them to view the institution's challenges through a broad, independent lens capable of unearthing the deep, systemic dysfunction lurking beneath surface-level symptoms.
3. A smooth transition begins with communication.
A big change, like moving to managed services, can induce fight-or-flight level panic in some employees. Uncertainty about the future can fuel fears about job security, compensation, benefits, and what life will be like working for a managed services provider.
The most successful managed services transitions begin with a roadmap that details how and when the change will unfold, supported by a solid communications plan that articulates what will change, how they will be impacted, what is expected of them, why the change is happening, and what they will gain.
Managers can support employees through the transition by scheduling regular check-ins to talk through their fears and answer questions. This helps reinforce that they are still an important part of the institution's future and have not been left to process the change alone.
4. 'Belonging' is key to success.
When we look back at all our managed services engagements, one key indicator stands out as a reliable predictor of success: belonging.
Moving to managed services often involves transitioning the institution's IT staff to become CampusWorks' employees. A strong sense of belonging is fostered when clients embrace CampusWorks' team members as an extension of their own team, rather than treating them like an "outside consultant." Belonging is created by giving these individuals a seat at the table, an active voice in important decisions, and including them in campus activities, like convocation, graduation, and staff meetings.
The managed services provider can help strengthen that bond as well. For example, CampusWorks' CIOs often live in the client's local community and join in campus activities, like sporting events and fundraising galas. Not only does this foster an authentic connection with the campus community, but it also gives the individual a deeper understanding of the institution, which enhances their work.
5. Every campus is different.
While we can learn a lot from the common themes and lessons that have surfaced from our managed services engagements, it's important to remember that every campus is different. What works well at one might fail at another. To account for these differences, we encourage our clients and team members to avoid making assumptions. Don't assume that no complaints mean everything is great. Proactively check in with the people who are affected by the change and listen to their feedback.
While leaders can't be infinitely flexible, making space to honor your people and your institution's culture will convey empathy and can help engender the campus community's support.
Moving forward.
Many higher education institutions are realizing that IT is not their core competency and they're turning to managed services so they can get back to the work at the heart of their mission: educating students. While there are many benefits to be gained from managed services, it's important to consider your people and care for them through the process so they are empowered to continue supporting the institution's success.
Need help managing IT?
CampusWorks can help you get the best of the best by co-sourcing IT in pieces or as a whole. We make IT easy. We're your source for the right people at the right time, and that means peace of mind for you, your staff, and your students. Imagine 300 CampusWorks employees ready to serve your institution to overcome any challenge and lay the groundwork to strengthen your organization for years to come.