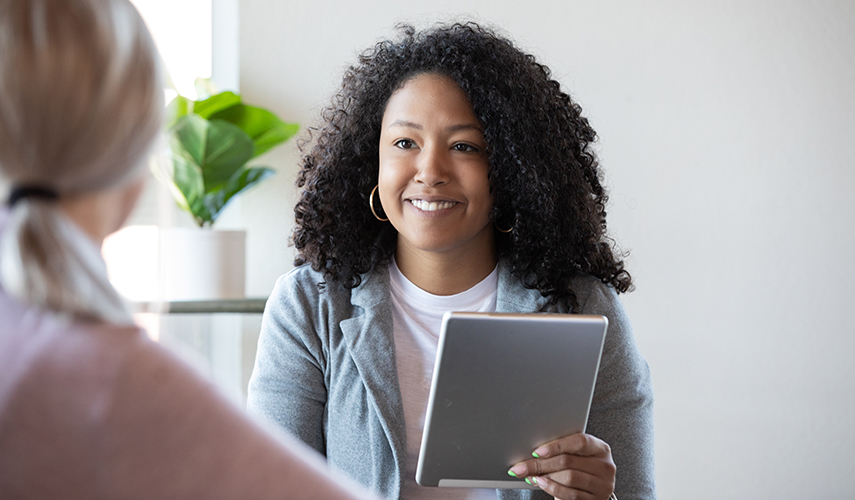 Enrollment Services
Making the Simplified FAFSA a Little Less Complicated for
Oct

Dec 2023
By Shannon Sheaff, Senior Functional Leader at CampusWorks
After almost 32 years as a financial aid administrator, I've learned never to say, "I've seen it all," because there's always another adventure in store.
The simplified FAFSA is an adventure that's long been needed.  Once it's released, the bugs are worked out, and we get familiar with all the changes (which are, well, complicated), it makes the student aid process more predictable for low-income students. Bringing in data directly from the IRS removes barriers and is a change I advocated for as a community college aid director.
One of the biggest challenges with a change of this magnitude is delivering the technology on time.  To provide a quality product, the 2024-25 FAFSA may be released later than usual, putting a strain on students, families, and the colleges serving them.
I've worked at several schools as an aid administrator, director, and now as a consultant, all in the public sector.  At the top of my mind is how best to serve students and families during change and possible delays while ensuring financial aid, admissions, student services, and other partners are trained well enough to answer questions and reassure students as we work through the process.
With more details and a heads up on a possible delay, it's critical to continue spreading the word on campus (or a good time to start) and prepare as much as possible for significant changes this fall.   The three big things to focus on are:
Getting the word out across campus:

What is the Simplified FAFSA? Why is it good for students, families, and your institution?
How will it impact recruiting, financial aid packaging, and delivery to the incoming class?

Training student advocates on campus and in the community:

How does the SAI differ from EFC?
Why is direct data exchange with the IRS a benefit? How will Federal Tax Information (FTI) be protected?
How will the FSA ID availability change for those without an SSN?
Who will need an FSA ID to consent to IRS direct data exchange?
How do FAFSA changes impact how we guide families through the process?

Being prepared, while being flexible (our specialty):

Following your annual plan for the FAFSA release, while knowing the timing may change.
Updating annual forms, publications and websites, knowing they may need to be changed as new information is received.
Keeping the snack drawer stocked at all times.
As financial aid administrators, we're no strangers to last minute federal changes.  It's all about having a plan and knowing you have a nationwide support network to get you through another fun year in financial aid.