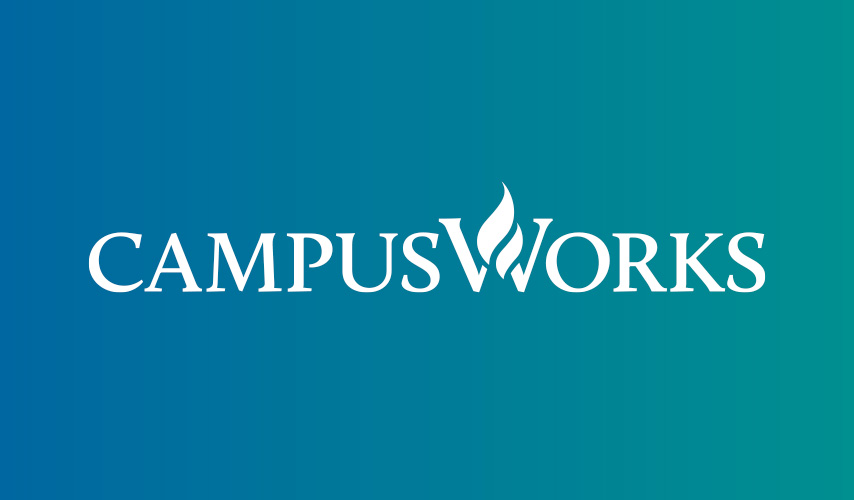 2020 Guiding Principle Exemplar
John Franklin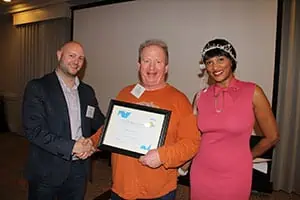 From left: Byron Sayres, John Franklin, and Candice Hunter.
CampusWorks is pleased to announce our 2020 Guiding Principle Exemplar: Senior Technologist JOHN FRANKLIN!
John joined the CampusWorks team in September 2016, and he's been one of our shining stars ever since. This year, John was one of 12 team members nominated for CampusWorks' Guiding Principle Exemplar Award, a peer employee recognition program designed to recognize team members who meet the highest standards of service and collaboration with their colleagues and clients.
Here's why John's colleagues nominated him:
While John is self-sufficient, he also embodies our principle "We are a team, you are never alone" because he is a great team player. He is able to work seamlessly across multiple clients regardless of complexity and has emerged as an expert in his technical space. He is always looking to do more and goes above and beyond, proving that "Our people and results distinguish us." CampusWorks' employee referrals are a primary part of our recruitment strategy, and John has been a leading referrer. He also serves as a resource to our ERP technicians.
John truly exemplifies CampusWorks' guiding principles and we are proud to recognize him with this award. Congratulations, John!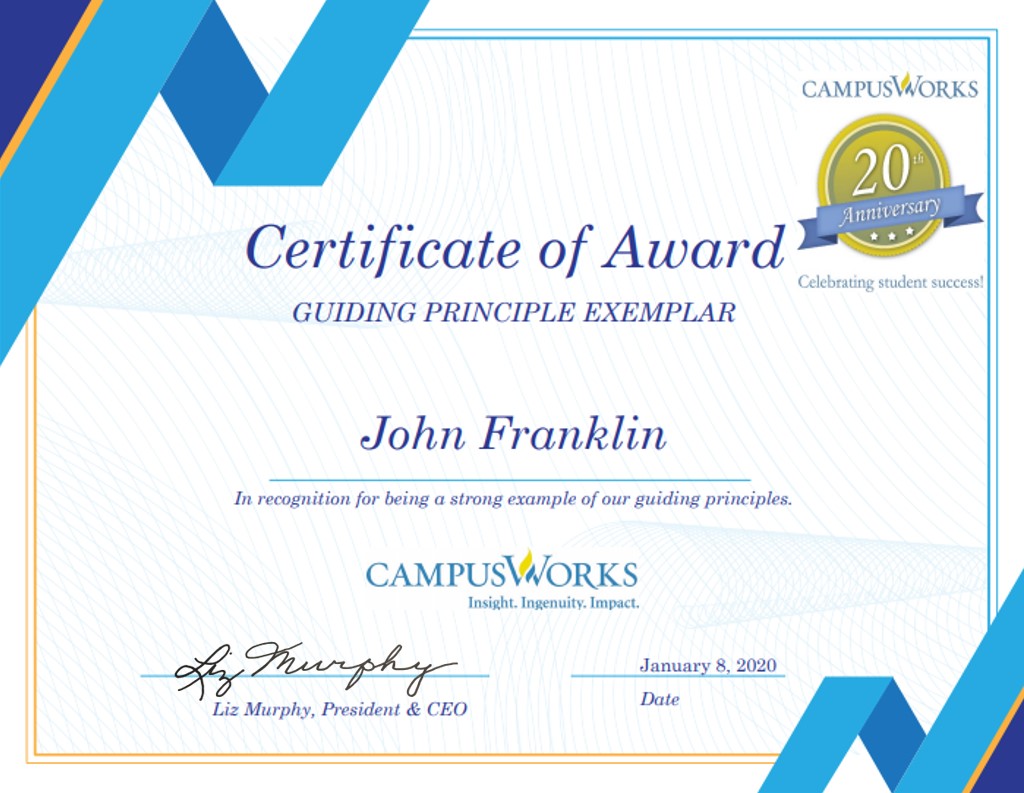 CampusWorks' Guiding Principles
Our Guiding Principles help us to deliver outstanding service, have satisfying careers, and achieve financial success.
Integrity and ethics are the basis for advancing our business.
If it is good for the client, it is good for CampusWorks.
Our people and results distinguish us.
We stop, think, and then go.
We do what we say.
We respect diversity, experience, innovation, and courage.
We are compassionate.
We are a team. You are never alone.
We work with, not around.