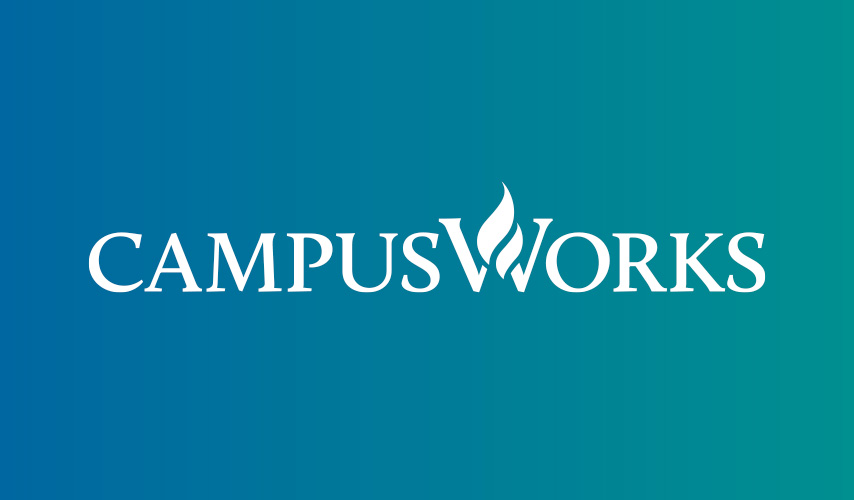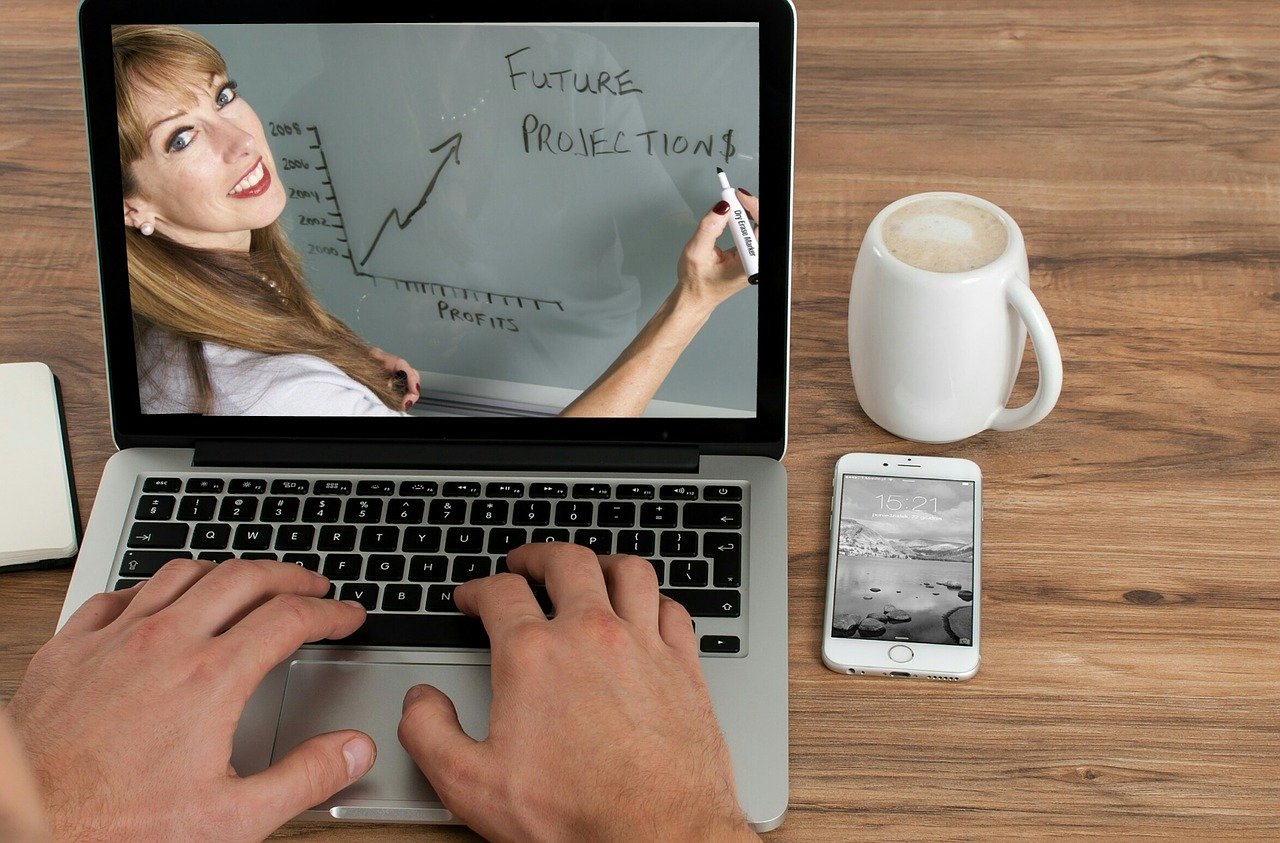 6 Steps for Making Remote Meetings More Engaging
By Chrissy Coley, Portfolio Executive Leader, CampusWorks
Like many colleges and universities, your institution has likely pivoted to remote work for the foreseeable future, in response to the COVID-19 pandemic. At CampusWorks, we realize this may have been a difficult transition for your faculty and staff, not so much for lack of the technical tools but for the perceived difficulty in translating relationship building and engagement from face-to-face environments to virtual platforms.
As a company that has supported higher education for over 20 years through both onsite and offsite service delivery, we have developed strategies to effectively use virtual environments to build personal relationships, foster employee collaboration and engagement, and enhance productive dialogue and decision making. Our six-step model can be quickly adapted to your workforce, as your faculty and staff continue to collaborate on the delivery of programs and service and plan for the academic year ahead.
Step 1:  Assess Your Desired Meeting Outcome
As any instructional designer will tell you, effective online education starts with the learning outcomes, not with the technology. The same rules apply as you move from face-to-face meetings to a virtual platform. Begin by examining the purpose of your standard in-person meetings. Is it to:
Develop strategic goals and objectives?
Provide updates on institutional, departmental, or program initiatives?
Redesign an inefficient process?
Create new–or improve existing–student services and programs?
Approve resource allocations, policy changes, or new academic programs?
Gather feedback from constituents or stakeholders?
Step 2:  Review Your Typical In-Person Methods
How do you typically engage face-to-face in order to achieve your meeting purpose and desired outcomes? Do you typically use:
Larger team meetings or planning sessions?
Small working group discussions?
One-on-one sessions?
Individual interviews or small group focus groups?
Step 3:  Evaluate the Role Technology Can Play
Once you've established your desired meeting outcomes and the methods you typically use to engage in person, consider the role technology can play. With so many intuitive, mainstream tools available, it's a matter of selecting the one that will naturally support your method and help you achieve your outcomes. For instance, you could consider:
Zoom, GoToMeeting, or other video conferencing platforms to facilitate individual and group meetings (be sure to include a back-up phone conference line in the case of internet or technology challenges).
Microsoft Office Teams or Google Drive for document sharing, collaboration, and milestone tracking.
SurveyMonkey, Google Forms, or other survey tools to collect feedback, gauge consensus or satisfaction, and understand opinions and perceptions.
Poll Everywhere or other polling platforms to gather real-time anonymous polling.
GroupMe, Slack, WhatsApp, or Microsoft Office Teams for more personalized individual and group messaging.
Step 4:  Consider 'Flipping the Classroom' Pre-Meeting
Many professors have discovered the value of "flipping the classroom" to promote student learning and engagement, you can flip your meeting to prepare for engaging and productive remote meetings by:
Confirming session outcomes and delivery methodology with the team in advance.
Ensuring technology access for everyone on the team.
Emailing/posting agenda, including meeting outcomes, pre-session readings and homework, discussion prompts, and decisions-to-make, as well as next steps.
Confirming presenters in advance so participants are prepared to share updates or facilitate sections of the agenda.
Sending a pre-meeting survey so you can share participant responses before or during the meeting.
Preparing your delivery and ensuring your technology is accessible and working in advance (e.g., screen sharing, polling, etc.).
Step 5:  Create an Engaging Virtual Meeting Environment During the Meeting
After you have set the stage in advance for a productive and engaging remote meeting, you are ready to thoughtfully develop the attendee experience during the meeting by:
Setting shared expectations for being on video, actively participating in discussions and activities, and listening to others.
Reviewing the agenda at the outset in order to walk participants through the meeting purpose, desired outcomes, and methodology (and let them know when there will be breaks, if the meeting is longer than 60 minutes!).
Assigning a meeting co-facilitator to help you keep time, take notes, review and address chat feedback, and manage group dynamics.
Sharing your screen to show slides or edit Word, Excel, PowerPoint, or Visio documents via real-time feedback.
Asking questions and encouraging all to provide feedback.
Personalizing the experience by starting off the meeting with a few minutes for participants to share personal news, using colleagues' names during the meeting, and making specific references to their contributions and suggestions.
Taking your time and being patient as this will be new for some.
Step 6: Quickly Demonstrate Outcomes of Remote Meetings
Since people will not see each other as frequently as they typically do, it's important to quickly recap meeting outcomes and next steps to maintain momentum and accountability through such methods as:
Posting/emailing artifacts, such as a summary of the meeting accomplishments and decisions made, a draft of working documents, and next steps or action items.
Following up with your supervisor to confirm the progress made, milestones achieved, and the next steps.
Assigning homework to be completed, along with specified owners and timeline, and offering to meet with the owners or small group teams to facilitate the next steps.
Confirming your next action and following-up in a timely manner.
As the meeting organizer and facilitator, shifting to remote meeting environments will demand even more from your role—more structure, more planning, more energy, and more pre- and post-communication. People will follow your lead, so be ready to be on video, use people's names, and be positive and patient with yourself and others. And finally, be optimistic and confident—you can deliver effective remote meetings in an engaging, collaborative, and productive way!
Need Help?
CampusWorks' team of higher education experts are here to assist your institution as you develop and implement COVID-19 business continuity strategies and optimize your resources to achieve your mission, enhance institutional effectiveness, and foster student learning and success in the year ahead.