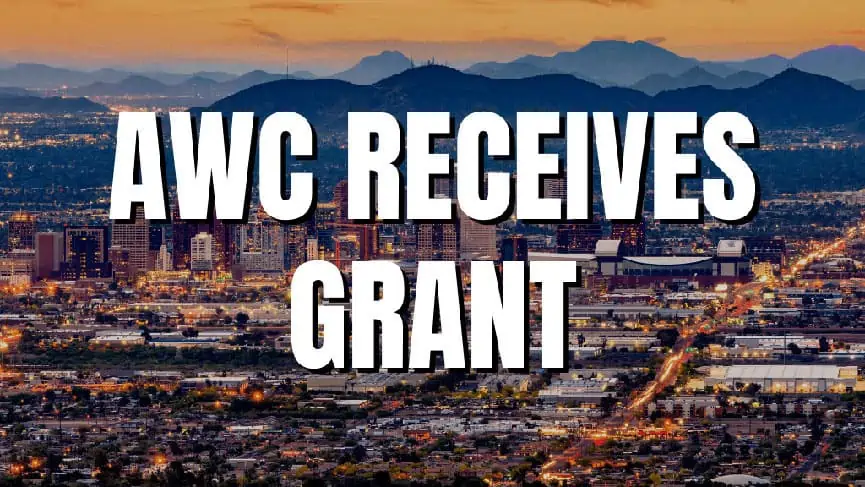 News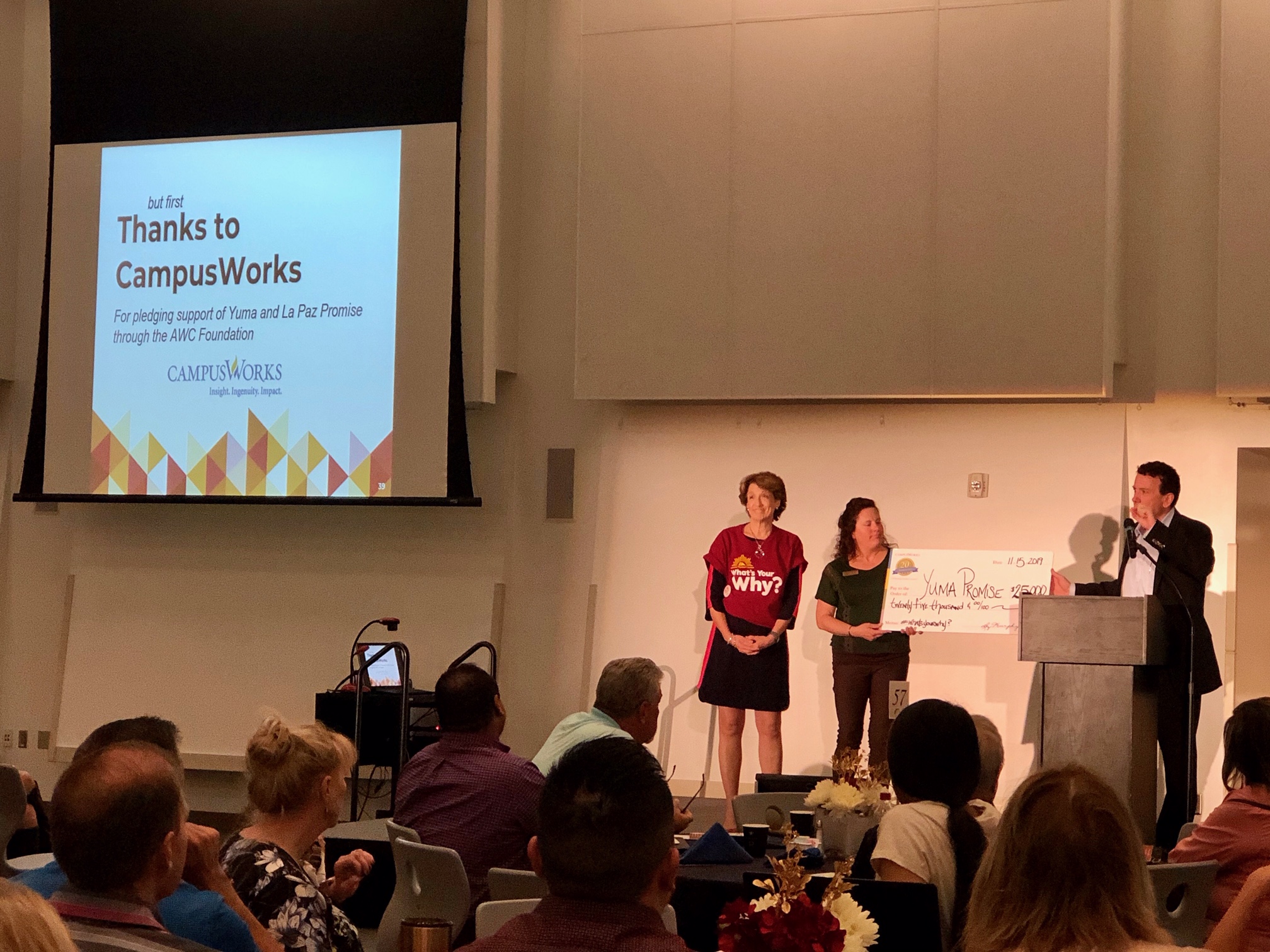 CampusWorks CEO Liz Murphy presents a $25,000 donation to Arizona Western College
Foundation Executive Director Laura Campbell and President Daniel Corr in support of Yuma Promise.
CampusWorks Donates $25,000 to Help Arizona Western College Students Complete Degrees Debt-Free
Bradenton, FL – November 15, 2019 – CampusWorks, a strategic higher education consulting firm, announced today that it will donate $25,000 to Yuma Promise—Arizona Western College's tuition reimbursement program that promises to fully reimburse students' out-of-pocket tuition and fees when they complete an associate degree in five semesters or less and enroll in a baccalaureate program at one of three partner institutions.

Yuma Promise, which will be offered to 2020 high school graduates throughout Yuma County, AZ, is built upon the framework of La Paz Promise, a similar program launched last year for residents of neighboring La Paz County. Upon completion of an associate degree from the college, eligible students must transfer into a full-time baccalaureate program at the University of Arizona – Yuma, Arizona State University at Yuma, or Northern Arizona University – Yuma in order to become eligible for 100% reimbursement of the tuition and fees.
Yuma Promise was designed in response to the community's demonstrated need and Arizona Western College's own goal of doubling baccalaureate attainment rates in the district by the year 2035. "CampusWorks has been a long-time partner of AWC, and we were honored to receive a $25,000 donation to support our Yuma Promise initiative," said Arizona Western College President, Dr. Daniel Corr. "Moving forward together, AWC and CampusWorks are making a huge difference in the educational landscape in the Yuma and La Paz counties."
"At CampusWorks, we see firsthand the life-changing impact of a quality education," said CampusWorks CEO Liz Murphy. "We are proud to support Arizona Western College's efforts to help students complete their associate degrees for free and pursue a four-year degree."
To qualify for the Promise program, students must sign a commitment form, apply for Free Application for Federal Student Aid (FAFSA), and enroll full-time at AWC.
About CampusWorks
Founded in 1999, CampusWorks is a strategic consulting firm that transforms higher education institutions by providing an independent perspective and creative solutions to improve operations, reduce costs, and position students for success. Learn more at campusworksinc.com.
About Arizona Western College
Founded in 1963, Arizona Western College is a public community college with the mission of transforming lives through education and partnerships to create thriving communities. The college offers over 100 degrees and certificates in a wide range of academic and career technical programs in 12 locations across 10,000 square miles, serving both Yuma and La Paz counties. Learn more at azwestern.edu.