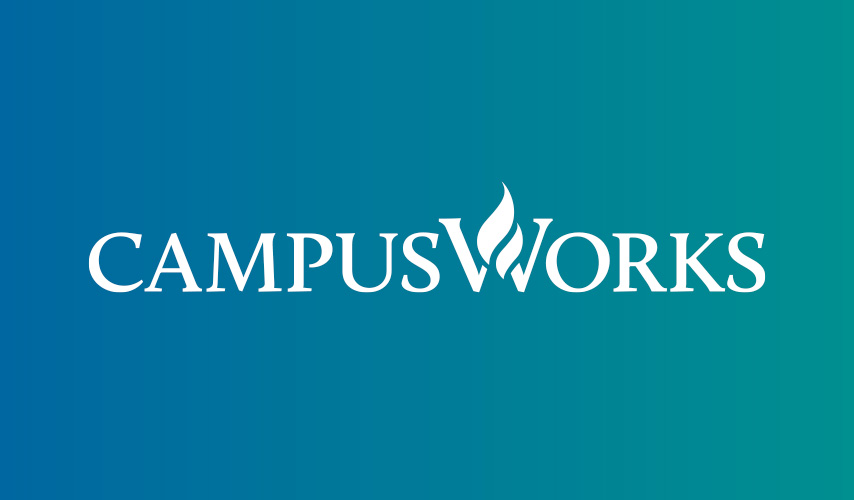 News
CampusWorks Provides Scholarship to Help Students at The Culinary Institute of America Pursue Their Dreams
Bradenton, FL – February 6, 2019 – CampusWorks, a strategic higher education consulting firm, is providing annual scholarship support to help students at The Culinary Institute of America (CIA) overcome financial hardships and pursue their professional goals. Created in 2017, the CampusWorks Scholarship awards a total of $10,000 per year to two students with financial need.
The CIA is the world's premier culinary college. With locations in New York, California, Texas, and Singapore, the CIA develops leaders in foodservice and hospitality through associate, bachelor's and master's degree programs. More than 90% of CIA students receive some type of financial assistance, and scholarship support is often the determining factor in a student's decision to pursue, and ability to complete, a CIA education.
Since 1999, CampusWorks' vision has been to improve society by making higher education accessible to everyone, and offering this scholarship is an important part of realizing that goal. "We know the financial burdens many students face," said CampusWorks CEO Mahendran Jawaharlal. "But we don't think that should stand in the way of a quality education. We are proud that the CampusWorks Scholarship is making a meaningful difference in the lives of CIA students."
To date, the CampusWorks Scholarship has been awarded to four rising stars who have big plans for the future, all of whom are also first-generation college students. The first recipient, in 2017, was senior Briana Beers, the oldest daughter of a single mother of four. The CampusWorks Scholarship helped Beers pay for the final semester of her Bachelor of Business Administration (BBA) in Food Business Management with a concentration in Italian Cuisine. Beers, who's been working in foodservice since ninth grade and is currently working for Restaurant Associates as a café manager at Google, dreams of one day starting a restaurant. "I am the first in my family to graduate with a bachelor's degree," she said, "which is a huge accomplishment for me and helps to show my younger siblings and family members the value of a college degree."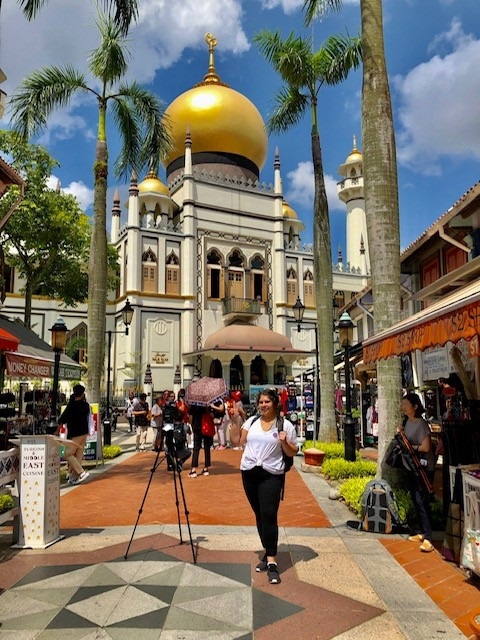 The second student to receive the scholarship was junior Briana Martin-Smith, who recently completed her associate degree at the CIA and is now pursuing a bachelor's in Applied Food Studies with a concentration in Asian Cuisine. Martin-Smith is passionate about world hunger issues like malnutrition and food scarcity. "I feel very strongly about finding ways to help," she said. "I want to make a difference in our country to help feed the less fortunate." The CampusWorks Scholarship will help make it possible for Martin-Smith to complete a study abroad program at the CIA's Singapore location that supports her Asian Cuisine concentration.
The third recipient was Aisha Howard, who recently completed her associate degree at the CIA. Inspired by her early interest in the chemistry of the cooking process, Howard decided to expand her education and pursue a bachelor's degree in Culinary Science. After graduation, she hopes to launch a career as a food scientist with a large corporation. "I would be most proud if I could achieve my long-term goal to have the capacity to support my family once I am out of school and have my profession set into place," said Howard. Unable to secure the loans necessary to pay for tuition, the CampusWorks Scholarship made it possible for Howard to continue her studies.
Most recently, the CampusWorks Scholarship was awarded to Caroline Rae Green, a sophomore at the CIA's Greystone campus in St. Helena, California. Green is working towards an associate degree in Culinary Arts in hopes of one day becoming the CEO of her own meal delivery service that offers Mexican-Italian fusion cuisine. "With a goal to serve as an agent of change, I have maintained high expectations for myself in the kitchen," said Green. "To me, the CIA represents the (professional) best…I realized that if I was serious about my culinary career, I needed to be trained by the best and become a well-rounded, fundamentally educated culinarian." With CampusWorks' support, Green is one step closer to achieving that goal.
"Beyond providing financial relief, the CampusWorks Scholarship reaffirmed our students' vision for their future careers, inspiring them to persevere toward their dreams with confidence," says Kevin Allan, vice president of advancement of the CIA. "A scholarship is a powerful way to increase the speed and altitude of a student's climb toward professional success and positive social impact, and we are grateful to CampusWorks for recognizing its value to our students and to the food and hospitality industry."
The CampusWorks Scholarship is available to any CIA student who has completed at least the first semester of freshman year, maintains a GPA of 2.5 or higher, and demonstrates financial need.
About CampusWorks
Founded in 1999, CampusWorks is a strategic consultant that transforms higher education institutions by providing an independent perspective and creative solutions to improve operations, reduce costs, and position students for success.
About The Culinary Institute of America
Founded in 1946, The Culinary Institute of America is the world's premier culinary college. Dedicated to developing leaders in foodservice and hospitality, the independent, not-for-profit CIA offers master's, bachelor's, and associate degrees with majors in culinary arts, baking & pastry arts, food business management, hospitality management, culinary science, and applied food studies. The college also offers executive education, certificate programs, and courses for professionals and enthusiasts. Its conferences, leadership initiatives, and consulting services have made the CIA the think tank of the food industry and its worldwide network of more than 50,000 alumni includes innovators in every area of the food world. The CIA has locations in New York, California, Texas, and Singapore. Learn more at www.ciachef.edu.