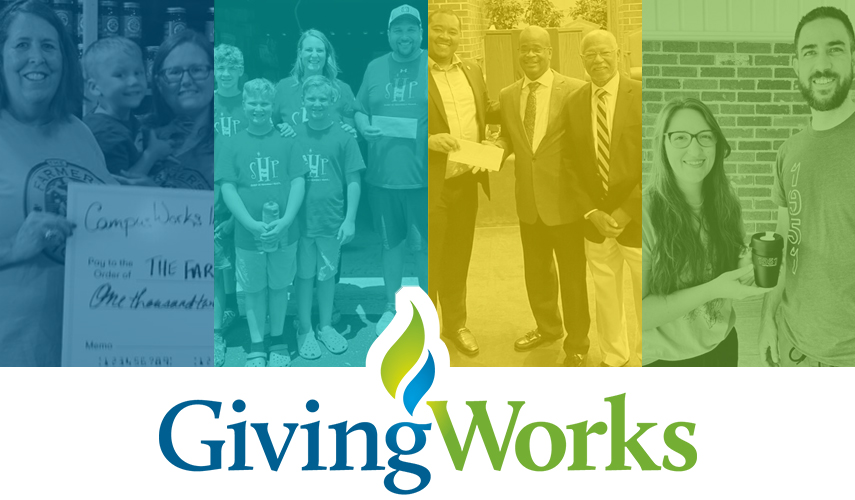 News
CampusWorks' Impact Weekend to Benefit Local Communities Across the Nation
Sarasota, FL, July 13, 2023 — CampusWorks, a socially responsible transformation partner serving higher education, is set to celebrate its first annual Impact Weekend, GivingWorks, on July 21-22. This philanthropic weekend begins with a half day of employee training and professional development on Friday. On Saturday, employees will deliver over $33,000 in donations to 27 non-profit organizations and provide volunteer service in their local communities, creating a nationwide ripple of impact.
In May, CampusWorks announced its "Do-Good Grants" initiative, a program that encourages employees to apply for donations of up to $1,250 to support non-profit organizations in their local communities.
"CampusWorks is dedicated to making a positive impact in the communities where we work and live, and an employee-driven philanthropy campaign encompasses the culture of collaboration and empathy in which our company thrives", said Liz Murphy, CEO and Chief Evangelist of CampusWorks. "With this GivingWorks Impact Weekend, we can lend a hand in our local communities and create lasting change in the world around us."
The twenty-seven non-profit organizations that were awarded grants of $1,250 each are:
CATA: Community Access to the Arts—Great Barrington, MA
Mount Olive Area Historical Society—Mount Olive, NC
Family Tree Center Billings—Billings, MT
Columbia-Greene Community College Foundation—Hudson, NY
George E. Hailey Scholarship Endowment—Denver, CO
Roslyn Boys and Girls Club—Abington, PA
The Farmer's House—North Weston, MO
Encircle—Salt Lake City, UT
Scott County Fair Grounds—Scottsburg, IN
Burbank Public Library Literacy Program—Burbank, CA
PEAK:  Partnership to Educate and Advance Kids—Chicago, IL
Pleasant River Fish and Game Conservation Association—Columbia, ME
Communities on Schools of Eastern Pennsylvania—Allentown, PA
Matlacha Hookers—Matalacha, FL
Seven Homes—Greensboro, NC
Rhode Island Blood Center—Providence, RI
Outstretched Hand Initiative—Battle Creek, MI
Excelencia in Education—Washington, DC
Sleep in Heavenly Peace Bentonville AR Chapter—Bentonville, AR
The House Next Door—Nampa, ID
Transition Projects – Portland Oregon—Portland, OR
A Place of Hope—West Palm Beach, FL
America's Second Harvest of Coastal Georgia—Savannah, GA
Mid-South Food Bank—Memphis, TN
Community Foundation of Sarasota County—Sarasota, FL
1951 Coffee Company—Berkeley, CA
Greeley Morning Garden Club—Greeley, CO
About CampusWorks
Since 1999, CampusWorks has been collaborating with colleges and universities to develop and implement insightful strategies that improve institutional effectiveness and enhance the student experience. Learn more at campusworksinc.com and LinkedIn and Facebook.