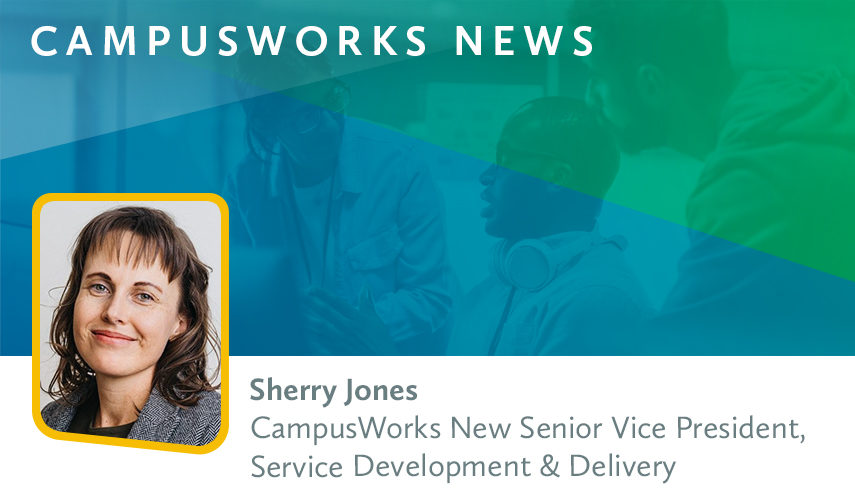 News
PRESS RELEASE
CampusWorks Welcomes Sherry Jones as New Senior Vice President of Service Development and Delivery
CampusWorks is excited to announce the appointment of Sherry Jones as the senior vice president of service development and delivery. With a proven track record in higher education and professional services, Sherry brings expertise to support the company's mission and growth.
Before joining CampusWorks, Sherry served as president and CEO of Joyce University of Nursing and Health Sciences in Draper, Utah. Previously, Sherry served as a group president for educational services for Xerox and COO for GameStop's Technology Brands.
"We're thrilled to have Sherry join our team. Her innovative leadership and firsthand experience navigating the same challenges as our clients will be vital as we continue to grow our team and evolve our services to support more colleges and universities across North America," said Liz Murphy, CEO and Chief Evangelist of CampusWorks.
"I am honored to join a mission-focused, people-centric organization like CampusWorks," said Sherry Jones. "The people, culture, and mission won my heart."
Since 1999, CampusWorks has collaborated with colleges and universities to develop and implement insightful strategies that improve institutional effectiveness and enhance the student experience. With Sherry stepping into her role on September 11, the company is set to bolster its commitment to delivering tailored solutions to institutions across North America.